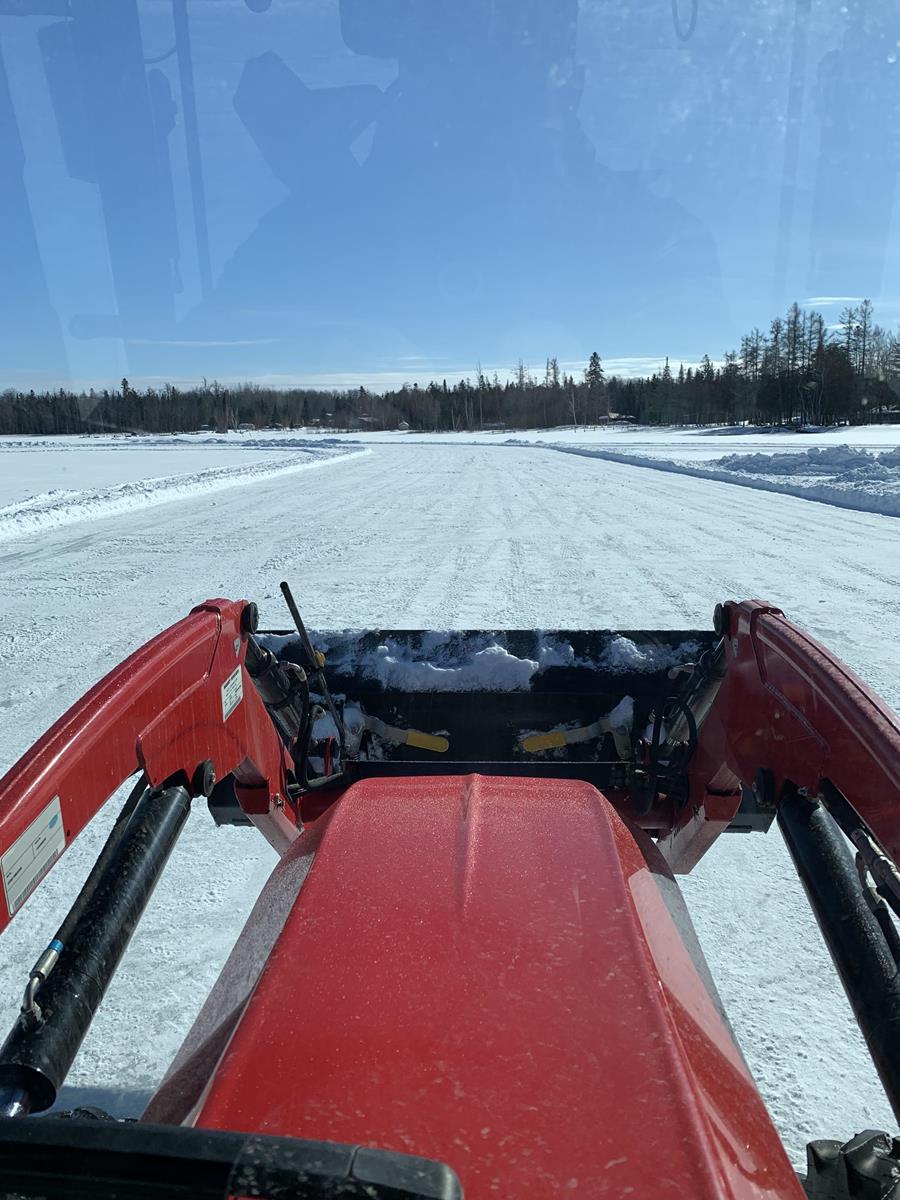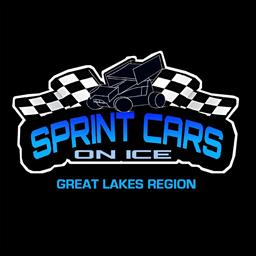 3/3/2023
Sprint Cars on Ice
---
HEADED NORTH TO FIND ICE
Barbeau, MI – Just 36 hours away from getting on the ice for the first and only time this warm winter season! The conditions look good with about 16" of ice on the St Marys River.
We have a total of 8 cars heading to the UP to play on the ice! Dustin Daggett of Portland, MI and visiting Jacob Sanfacon making the drive all the way from New Hampshire will be going toe to toe in full sized winged sprints. We also have the Erickson family from South Boardman, MI along with Richard Clay and Bob Lennox making the haul up to Cozy Corners with their Lightning Sprints.
For anyone familiar with sprint cars racing on dirt, the typical standards we measure a race by don't easily apply to ice racing. It's typical for me to get texts on race day or messages on Facebook during the summer asking how many cars are we going to have? That's easy for me to answer because in 7 years our race day average car count is around 26 cars.
I get the same messages leading up to an ice race, but when people hear we're going to have 3-8 cars it's somehow not worth going to see. Personally I think it's worth coming just to see us pull off a race on the ice! I think it's awesome to stand and watch sprint cars fly around a track we just made, knowing that in another month 1,000 foot lake freighters will be making the turn thru the west cut by Neebish Island.
People from the surrounding area, including Nebish Island, drive their snowmobiles, side by sides and 4 wheelers to watch and be part of the fun. Even the local Coast Guard shows up with their enclosed air boat to hang out a while.
If you don't get snowed in downstate this weekend, come up and join in the fun at the 2nd Annual St Marys River Roar. We will be racing at 1 pm. After we get thru qualifying and heat races, there will be kittyy kat races in the middle of the ice track and after the sprint features, There will be snowmobile barrel races, the fastest time wins.
The Cozy is selling River Roar Buttons for $10 for the afternoon, Kids under 16 are free.
Saturday, March 4th Schedule
11:00 am The Cozy opens
12:00 noon Registration for the Kitty Cat Races inside the Cozy
12:00 noon Beer Tent opens
1:00 pm Sprints start racing
1:45ish Kitty Cat Races
2:15ish Sprint Car Racing continues
3:00 pm
6:00 pm Beer Tent closes
Cozy Corners Resturant, 6800 E 15 Mile Rd, Barbeau, MI
Phone: 906-647-1051
Thank you to our sponsors which makes all of this possible. Engine Pro/Perfit Corporation, Cozy Corners, Kewadin Casino, Beacon & Bridge Markets, Engler Machine & Tool, Jim Coffey & Sons Plumbing and Heating, TC Powersports, Howard Johnson, Home Pro Roofing, and Hoosier Tires.
Be sure to like and follow us on Facebook, Twitter, Instagram, Youtube and Tik Tok.
---
Article Credit: GLSS Staff Writer
Submitted By: Barry Marlow
Back to News