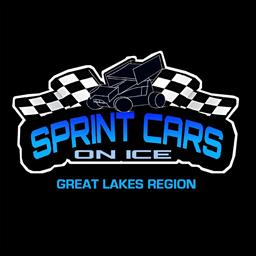 2/19/2022
Sprint Cars on Ice
---
Exhibition race announced. No admission charge
The Exhibition race is coming up Saturday, February 26th. It will be on the East Bay of Houghton Lake in Prudenville, MICHIGAN with the green flag dropping at 11am.
Again, this is an exhibition race with plans of full fields and a schedule that is already planned to run Sprint Cars on ICE in the Great Lakes and will race for points and crown a Great Lakes region champion in 2023.
This has been going on for years in New Hampshire, but please remember this is a very new to Michigan and in the beginning stages of expanding and growing our brand in Michigan. We are having an exhibition race (a real race) to expose fans to something new and create a buzz and excitement as we roll out a full schedule for 2023.
Sprint Cars on ICE
Nick Berry / Barry Marlow
Back to News